Dubai has become one of the most sought-after places for doing business. It's a thriving international hub with tax-friendly policies and an outstanding social and economic infrastructure. It is no surprise that so many entrepreneurs have set up their businesses in Dubai.

If you're an aspiring entrepreneur who wants to start your own business in Dubai, here is a round-up of the top 5 emerging business opportunities in Dubai for 2022.
What Are the Top 5 Industries for New Businesses in Dubai?
1. Import & Export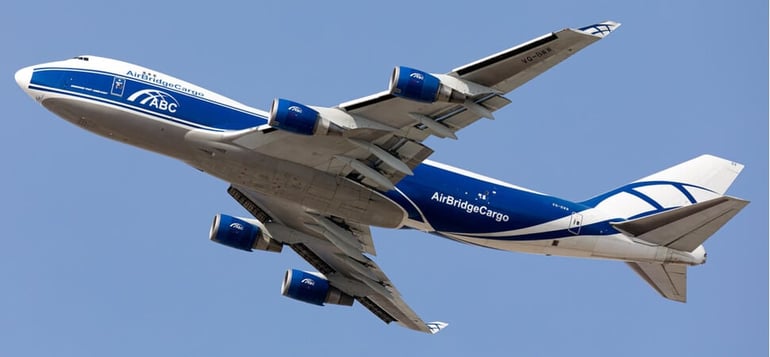 In Dubai, the import and export business is an exceedingly lucrative sector and is, of course, #1 on our list. Given Dubai's central location globally and economic diversity, starting an international trading business in Dubai can be rewarding for expansion opportunities and profitability. Setting up your business in a free zone like DMCC can facilitate your business's success by enabling you to access advanced logistics and transportation infrastructure.
Learn more about the Future of Trade in our 2021 report, where we highlight the growth, trends, and what to watch out for in the coming years.

2. Healthcare

While COVID-19 has brought numerous challenges, it has also uncovered new opportunities within Dubai's health-tech sector. The UAE healthcare sector is anticipated to generate AED 39.4 billion by 2025. According to the Dubai Industrial Strategy 2030, 'Pharmaceuticals and Medical Equipment' is listed as one of the six priority sub-sectors for the city. 
There are three main areas where healthcare investors can potentially consider when entering the Dubai market:
Health-Tech Innovation - A large section of DHA's Dubai Health Strategy 2021 focuses on innovation, emphasising cutting-edge technology and automation.
Health Tourism - While the COVID-19 travel bans dented growth in the medical tourism sector, the UAE has bounced back, with medical tourism proceeds expected to reach AED 19.5 billion by 2023.
Growing Local Demand - Local investors are expected to help healthcare providers to expand in Dubai in the next six years as demand increases with the population.
Dubai's healthcare industry continues to grow and is an exciting prospect for new business ideas in 2022.
3. Real Estate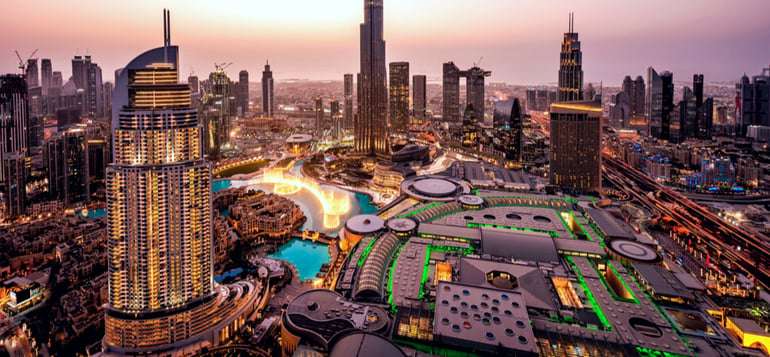 Dubai is known as one of the top expat hubs worldwide, with 70% of the population consisting of foreigners. With 4.88 million tourists last year, Dubai is considered the #1 destination city according to a report by Forward Keys, making the property market in Dubai so lucrative. The real estate market in Dubai has a vast scope of opportunities, including real estate development, property management, and brokerage. 
4. Information Technology
Dubai has become a magnet for international tech-based businesses as the Dubai government continues to roll out policies and initiatives to drive tech innovation and attract tech entrepreneurs to become the world's smartest city by 2022. 
Over the years, Dubai's free zones have attracted many tech start-ups. The Middle East's first Google for Entrepreneurs Global Tech Hub, AstroLabs, found DMCC to be the ideal location for start-ups to scale their ventures in new markets.
5. E-commerce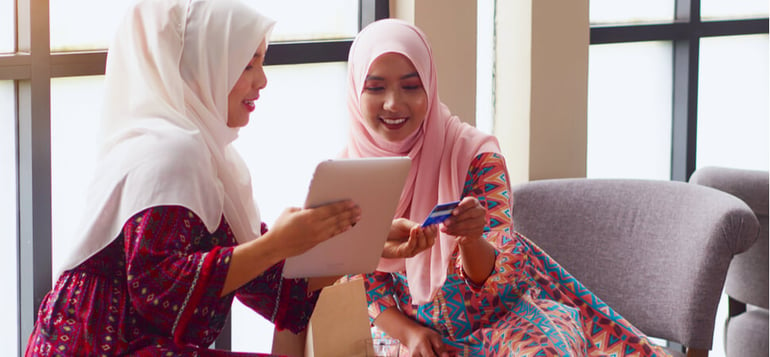 Dubai's retail e-commerce market reached a record $3.9 billion in 2020, a 53% YoY growth led by the digital transformation of the COVID-19 pandemic.
While the e-commerce sector is booming worldwide, why has Dubai seen exceptional growth? 
For one, Dubai's adoption of 'smart government' initiatives and programmes has played a pivotal role in the growth of the city's e-commerce sector. Improved logistics, trust in digital payments, and increased security are all contributing factors that have helped drive the development of the e-commerce industry in Dubai. And the best part is that it expands the target market significantly compared to brick and mortar stores. It's even possible to establish your e-commerce business in Dubai and then run it from another location remotely while benefiting from the city's low taxation laws.
Final Thoughts 
Setting up a business in one of the top 5 industries listed above will have a high chance of success for any ambitious entrepreneur in 2022. Dubai is constantly evolving as a productive business sector, with new business opportunities regularly coming forward. Cryptocurrency is an excellent example of a new industry taking Dubai by storm. DMCC is building the UAE's leading ecosystem for cryptographic, blockchain, and distributed ledger technologies.

Get in touch with us at DMCC to to get started with setting up your business in the world's #1 free trade zone and centre of global commodities trading. We'll assist you every step of the way, from drafting documents, managing submissions, and helping with translations, to setting up bank accounts, seeking approval, and providing consultancy services. Reach out to us today to see how we can help you!